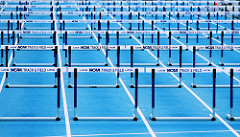 Section 26 of the Defamation Act 2009 (also here) introduced a new defence of fair and reasonable publication into Irish defamation law. In Meegan v Times Newspapers Ltd [2016] IECA 327 (09 November 2016) Hogan J for the Court of Appeal (Finlay Geoghegan and Peart JJ concurring) explained that the
section is clearly designed to provide a defence for publishers who show that they acted bona fide and that the publication was fair and reasonable having regard, in particular, to the matters set out in section 26(2) of the 2009 Act. Section 26 may be regarded as an endeavour by the Oireachtas to move away in some respects from the strict liability nature of the common law tort of libel and to introduce – in, admittedly, some specific and limited respects – a negligence based standard in actions for defamation under the 2009 Act. ([2016] IECA 327 (09 November 2016) [10])
For all that section 26 is a centre-piece of the reforms worked by the 2009 Act, it is, in my view, a legislative dead letter. It is over-complex, placing far too many hurdles in the way of a successful invocation. Meegan illustrates the point. The plaintiff garda claimed that she had been defamed by the defendant's allegations that she had supplied sensitive information to a paramilitary group. The defendant pleaded the defence of fair and reasonable publication; and the High Court ordered discovery of the journalist's notes and other background material relevant to article ([2015] IEHC 696 (06 November 2015)). The Court of Appeal reversed, on the grounds that it was
premature to assess whether the discovery sought is genuinely necessary for the proper conduct of this litigation, at least until the scope and extent of the section 26 defence is clarified and particulars of the facts proposed to be relied upon by the defendant in support of that defence are duly ascertained, whether by further pleading or by particulars. ([2016] IECA 327 (09 November 2016) [18] (Hogan J) (emphasis added)).
Although from the context, it is clear that Hogan J meant that the scope and extent of the section 26 defence that needed to clarified were the scope and extent of the defence as pleaded on the facts, such that clarification could be forthcoming following delivery of particulars, in my view the lack of clarity as to the scope and extent of the defence must have been contributed to in no small part by the complexity and opacity of the terms of section 26 itself. A simpler, clear, statutory statement of the defence would have made for less ambiguity in what the defendant was relying upon and what the plaintiff could seek by way of discovery. There are so many hurdles in section 26 that it was not clear what the defendant was relying on. This raises very serious questions about the workability of the defence.
By way of contrast, in England and Wales, section 4 of the Defamation Act 2013 introduced a similar defence of publication on matter of public interest; it is in much simpler terms; and it was successfully invoked for the first time in Economou v de Freitas [2016] EWHC 1853 (QB) (27 July 2016). In this post, I want to discuss that case, and to present that defence as a template for the reform of the defence of fair and reasonable publication in the 2009 Act.