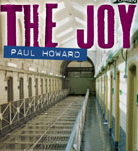 I joined Jim Fitzpatrick (Economics Editor, BBC Northern Ireland) on George Lee's The Business on RTÉ Radio 1 on Saturday morning to discuss Friday's contempt proceedings against Seán Quinn, Seán Quinn Jr, and Peter Darragh Quinn (podcast mp3 here).
On 29 June last, as part of a long-running action by the Irish Bank Resolution Corporation (IBRC) against various members of the family of the businessman Sean Quinn, Dunne J held that property schemes in Russia and Ukraine were designed by the Quinns to put €500m worth of assets beyond the reach of IBRC, and ordered the Quinns to unwind those transactions. On Friday, she held that they had not sufficiently complied with her orders, but she gave Seán Quinn three further months to do so. However, she held that Seán Quinn Jr and Peter Darragh Quinn had committed "outrageous" contempts of court, and sentenced each of them to three months in prison. Seán Quinn Jr was taken into custody after the hearing, to begin his sentence in Mountjoy Prison. As Carol Coulter points out in this morning's Irish Times, Seán Quinn (Sr) remains at large as the judge felt that he is in the best position to work for the return of the assets.
Of the many interesting aspects of these orders, three stand out. First, Peter Daragh Quinn didn't appear in court last Friday, and a warrant was issued for his arrest – if and when he is brought before the court again, he will be liable not only to the three-month sentence handed down on Friday but also to further severe penalties for this additional contempt. In the meantime, however, as Conor Lally and Niamh Sweeney write in the Irish Times, the authorities cannot force him to return if he has gone abroad:
"He had a sentence imposed on him for failing to comply with a civil order issued by the High Court, but that failure is not a criminal matter and extradition only applies to criminal matters," said one legal source.

Another source pointed out that Mr Quinn … effectively has "double immunity". He said the European Arrest Warrant could only be used to force a person's extradition to serve a sentence in another country if the sentence was for longer than the three months imposed on Mr Quinn last Friday.
Second, if Seán Quinn (Sr) does not sufficiently comply with Dunne J's orders within the three month period she set out on Friday, then he too faces prison for contempt on the same basis as his son (Seán Quinn Jr) and nephew (Peter Darragh Quinn). Third, the orders against the latter two contain two elements; (i) a three-month sentence as punishment for failure to comply with the June orders, and (ii) an additional open-ended committal, to remain in prison until they have purged their contempt. This means that, even after the three months are up, if the court determines that their contempt has not been purged, they would remain in prison until it has been.
As the orders against Seán Quinn Jr and Peter Darragh Quinn demonstrate, the aims of the contempt jurisdiction are twofold: to coerce or compel compliance with court orders, and to punish for non-compliance. The principles were set out by Finnegan P in Shell E & P Ireland Ltd v McGrath [2007] 1 IR 671, [2006] IEHC 108 (07 April 2006):
… committal for contempt is primarily coercive its object being to ensure that Court orders are complied with. However in cases of serious misconduct the Court has jurisdiction to punish the contemnor. If the punishment is to take the form of imprisonment then that imprisonment should be for a definite term. … in an appropriate case the Court must exercise its jurisdiction to commit for contempt not merely for the primary coercive purpose but in order to vindicate the authority of the Court and in which case the Court has jurisdiction to make a punitive order. …

When exercising its powers for coercive purposes the jurisdiction to imprison for an indefinite period for civil contempt is one to be exercised sparingly: … If there is any other means whereby compliance with the order of the Court can be achieved this should be adopted committal being in effect the last resort: … Committal by way of punishment likewise should be the last resort. It should only be engaged where there has been serious misconduct. In such circumstances it can be engaged in order to vindicate the authority of the Court. …
The three-month sentences against Seán Quinn Jr and Peter Darragh Quinn illustrate the power to make punitive orders of committal for a define period. The parallel indefinite orders against them illustrate the power to make coercive orders of committal until contempt has been purged. In the long run, this latter aspect of the contempt jurisdiction might prove even more significant for the Quinns.