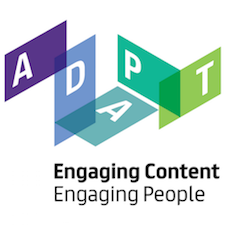 There will be a discussion of
Privacy in the Digital Age – Is it Time for a New Paradigm?
in the Trinity Long Room Hub, next Wednesday, 13 July 2016, from 3:00pm to 5:00pm.


The speakers will be Dr Jyn Schultze-Melling (Director for Privacy Policy, Europe, Facebook) and Dr TJ McIntyre (Lecturer in Law, UCD; Chairman, Digital Rights Ireland). They will speak for no more than 30mins each; and there will be plenty of time for discussion. The event will be chaired by Joan Mulvihill (CEO, Irish Internet Association).
There is more information here; all are welcome, but booking via Eventbrite here is essential. Here is a map of the location of the Long Room Hub, and here is a photo of of the building itself.
Dr Jyn Schultze-Melling's talk is entitled "A New Paradigm for Personal Data". He will present and explain Facebook's A New Paradigm for Personal Data. This is the final report, released on 21 June 2016, from Facebook's roundtable series about how to create a positive and sustainable future for personal data – for the benefit of individuals, organisations and societies. It reflects the thoughts of 175 experts across 21 roundtables in 11 cities. And it concluded that a sustainable personal data environment is one in which users can feel confident, and in which the value exchange is fair, so that the benefits of data are maximised while the harms are minimised.
Dr TJ McIntyre's talk is entitled "Why Online Privacy is not Dead – Yet". He will respond to Facebook's report, setting out a civil liberties perspective on the gathering and use of personal data and critically examining the assumptions underlying arguments for data sharing.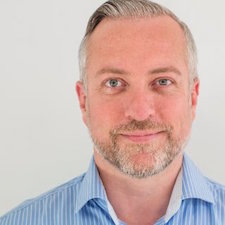 Dr Jyn Schultze-Melling (pictured right) is Facebook's Director for Privacy Policy, Europe. Operating out of the company's international headquarters in Dublin, he serves as a point of contact and a reliable source of information for policy-makers and other stake-holders who have questions about Facebook's privacy efforts, and he steers the company's policy efforts in data protection and privacy all over Europe.
Before joining Facebook, Jyn was the Chief Privacy Officer (CPO) of the Allianz group, the German multinational financial services company headquartered in Munich, Germany, employing some 150,000 employees worldwide and with a core business and focus in insurance and financial services. Before Allianz, Jyn headed the employee privacy division of Deutsche Bahn AG, a major multinational transportation and logistics group with nearly 300,000 employees worldwide. Before Deutsche Bahn, Jyn was a partner with Noerr LLP, one of the leading international and independent law firms of German origin. Earlier, Jyn studied law and earned his Ph.D. at the University of Freiburg and completed his masters degree in IT and telecommunications law at the University of Strathclyde, Glasgow, UK.
Over the course of his career as a technology attorney and privacy professional, Jyn gained considerable knowledge and experience in all fields of IT compliance including information governance, data protection, privacy and information security. Having studied and worked internationally, Jyn today is a recognized expert in the international aspects of international privacy compliance and information governance issues. Amongst other engagements, he is an active participant to the global community of privacy professionals, a regular lecturer, writer and editor, and a member of the European advisory board of the International Association of Privacy Professionals (IAPP).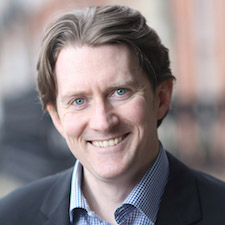 Dr TJ McIntyre (pictured left) is a Lecturer in Law in the Sutherland School of Law, UCD, and Chairman of the Digital Rights Ireland (DRI). TJ holds a BCL from University College Dublin (First Class Honours), an LLM from University College London and a PhD from the University of Edinburgh. His doctoral thesis was on the topic of internet filtering law and governance. He qualified as a barrister in the Honorable Society of King's Inns, Dublin where he achieved the Antonia O'Callaghan Prize for Advocacy, and was later admitted as a solicitor by the Law Society of Ireland. He is a member of the New York Bar. In UCD, he teaches, researches and publishes in issues involving information technology law and civil liberties, and he regularly appears in the national and international media discussing issues of law and technology.
DRI is an independent civil liberties NGO dedicated to defending Civil, Human and Legal rights in a digital age. It is working to protect the fundamental right to privacy through court action at national and European level and through public activism, and it has taken a case in the Irish and European courts to challenge laws which have, for more than decade, required mobile phone companies and ISPs to retain data relating to their subscribers' location, calls, texts and emails for up to two years. The Court of Justice of the European Union struck down the European law providing for the retention of this data, and held that this type of mass surveillance of the entire population constituted a disproportionate invasion of privacy (see case C-293/12 Digital Rights Ireland v Minister for Communications). The case has returned to the Irish courts, where DRI now seeks to have the equivalent national Irish laws struck down as well.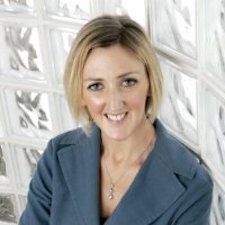 Joan Mulvihill (pictured right) is CEO of the Irish Internet Association (IIA). Joan was appointed CEO of the Irish Internet Association in November 2009 and is privileged to work with the best and brightest of technology start-ups as well as supporting more traditional businesses in the adoption of web-based technologies. Over the past five years, the IIA has led new initiatives such as "Digitise the Nation" and "Clicktailing" to bridge the digital divide, as well developing policy on Digital Skills and Open-Data and driving business growth through Digital Marketing, eCommerce and Cloud Computing.
She's been been leading change through strategy development, marketing and communications, corporate governance and process re-engineering since 1995. Prior to joining the IIA, Joan was Senior Manager for Family Business Advisory Services at the leading international professional services firm, BDO International, which she joined from Becton Dickinson's global sourcing team. Prior to that, Joan spent 8 years working in retail within the Kingfisher Group in London and Amsterdam.
Joan holds a BComm and MBS from NUI Galway and a Post Graduate Diploma in Managment Studies from the University of Oxford.
The event is organised by the Ethics & Privacy Working Group of the ADAPT Centre (The Global Centre of Excellence for Digital Content and Media Innovation), in conjunction with the Trinity Long Room Hub, TCD School of Law, TCD Confederal School of Religions, Peace Studies & Theology, TCD Library, and DCU Institute of Ethics.
Attendance is free, and all are welcome to attend, but booking via Eventbrite here is essential.