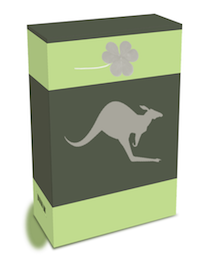 Australia and Ireland were the first two countries in the world to introduce legislation to require standardized packing of tobacco products. As Olivia Kelly reports in the Irish Times that the Minister of State for Health Promotion, Catherine Byrne TD launched a landmark Report on the State of Tobacco Control in Ireland to mark World No Tobacco Day yesterday, I'm delighted to announce that a seminar on this topic will be held from 2:00pm to 4:00pm on Tuesday 12 June 2018 in the Neill Lecture Theatre in the Trinity Long Room Hub Arts & Humanities Research Institute, Trinity College Dublin.
The main speaker will be Prof Matthew Rimmer (QUT); I will respond to his presentation; the seminar will be chaired by Prof Shane Allwright (TCD); and there will be plenty of time for questions and answers.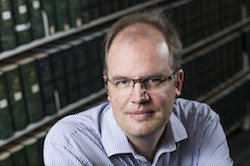 Matthew Rimmer (pictured right) is Professor of Intellectual Property and Innovation in the Faculty of Law, Queensland University of Technology, Brisbane, Australia. He has recently edited a special issue of the QUT Law Review on the plain packaging of tobacco products worldwide. At the seminar, he will talk about the Australian plain packaging legislation, and the failed challenges to it in the Australian courts, on foot of an investment treaty between Australia and Hong Kong, and before the World Trade Organisation.
In response, I will talk about the Irish plain packaging legislation, the failed challenge to it in the Irish courts, the failed challenge to similar UK legislation in the UK courts and before the Court of Justice of the European Union, and the slim prospects for success of future possible challenges.
Shane Allwright will chair the seminar. She is Emeritus Fellow, retired Associate Professor of Epidemiology, and former Registrar, Trinity College Dublin. She chaired the Working Group on the Health Effects of Environmental Tobacco Smoke (ETS) in the Workplace, whose 2002 Report (pdf) led to the introduction in Ireland of the world's first outright ban on smoking in the workplace in 2003.
The seminar is open to the public, and all are welcome to attend, but booking is essential.