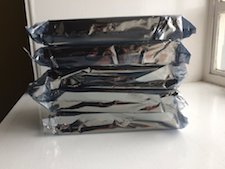 I have written several times on this blog about the importance of digital deposit (here, here, here, here). Section 198 of the Copyright and Related Rights (also here) provides for the delivery of print publications by publishers to libraries specified in the Act. Under this copyright deposit or legal deposit obligation, several libraries are entitled to copies of books published in the State. However, in Ireland this obligation applies only to print publications. In many jurisdictions, this obligation has been extended to cover electronic publications and websites. With the rise of digital publishing, it is increasingly being recognised that print deposit is incomplete, and that a comprehensive preservation of a nation's published heritage requires that copyright deposit should extend to online publications as well. Moreover, online material is disappearing at frightening pace. Hence, the Copyright Review Committee, in the Modernising Copyright Report, recommended adding a new section in the 2000 Act to extend the existing copyright deposit regime for print publication in section 198 to digital works, and to permit copyright deposit institutions to harvest the .ie domain.
After much to-ing and fro-ing charted in the earlier blogposts, section 27 of the Copyright and Other Intellectual Property Law Provisions Bill 2018 (as initiated; pdf), in a much less comprehensive provision than that recommended by the CRC, provided for a limited form of digital deposit. It extended the copyright deposit regime to ebooks, but did not provide for the harvesting of the .ie domain. Section 27 remained unamended in the version of the Bill (pdf) that passed the Dáil. But an amendment put forward by Fianna Fáil, and accepted by the government, added a new section 106
Within twelve months of the enactment of this Bill the Government shall bring forward a report on the feasibility of establishing a digital legal deposit scheme to serve as a web archive for .ie domain contents and advise on steps taken towards that goal.
This was progress, even if it amounted to making haste slowly. The Bill went to the Seanad, where Committee stage was taken today. Senator Fintan Warfield argued that a feasibility study was too little, too late, and that the Bill should be amended to provide for the harvesting of the .ie domain. He proposed a short amendment designed to do just that. It is amendment 2 here (pdf). The Minister who had carriage of the Bill during the debate (the Minister of State for Training, Skills, Innovation, Research and Development, John Halligan TD) declined to accept it on the grounds that there were issues with other government departments and public institutions, and that it would have significant resource implications. Nevertheless, Senator Warfield pressed it to a vote. On the electronic vote, there was a tie – Tá (yes) 18; Níl (no) 18 – and the amendment was defeated on the casting vote of the Leas Cathaoirleach (Deputy Speaker). So Senator Warfield called for a walk-through vote, and the amendment was carreed – Tá (yes) 19; Níl (no) 17.
This is excellent news as a matter of principle. It is an important step in making Irish copyright law fit for the digital age. It will also come as a relief to the National Library of Ireland. The image at the top of this post comes from the following tweet:
Behold! The Irish web! Arrived safe and sound from our friends @internetarchive. It will be winging it's way to our reading room very soon! #staytuned #webarchiving #digipres pic.twitter.com/cdlqaBxjOO

— Nat Library Ireland (@NLIreland) April 4, 2018
In other words, the National Library have already harvested the .ie domain. Good for them, notwithstanding that this is a wholesale infringement of copyright. And if and when the Bill becomes law with Senator Warfield's amendment, and if they do it again thereafter, it won't be a copyright infringement then!