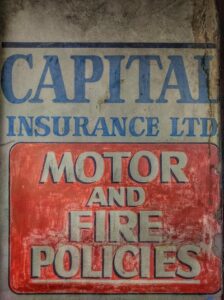 This is the second post (in a series of seven; see also parts I, III, IV, V, VI and VII) discussing Samsoondar v Capital Insurance Company Ltd (Trinidad and Tobago) [2020] UKPC 33 (14 December 2020) (Samsoondar) and Surrey County Council v NHS Lincolnshire Clinical Commissioning Group [2020] EWHC 3550 (QB) (21 December 2020) (Surrey). In my previous post, I introduced the cases and issues. A claim to restitution for unjust enrichment failed in the first but succeeded in the second. Similar issues arose in both cases, on the question of whether the defendant was enriched at the plaintiff's expense.
When a plaintiff discharges the defendant's debt to a third party, that saves the defendant an inevitable expense – it incontrovertibly benefits the defendant; it enriches the defendant at the expense of the plaintiff; and the defendant cannot subjectively devalue the benefit received (Benedetti v Sawiris [2014] AC 938, [2013] UKSC 50 (17 July 2013) [25] (Lord Clarke; Lords Kerr and Wilson concurring)). In Surrey, Thornton J held (at [109], [121]) that Lincs were enriched at Surrey's expense, because Surrey had discharged Lincs' liability to JD to the extent of the fees paid by Surrey to JD's care home.
By contrast, in Samsoondar, Lord Burrows held the courts below should not have concluded, on the evidence, that Samsoondar was enriched by the sum paid by Capital to settle the third party's claim. Samsoondar had assumed that, in the circumstances, Capital would have settled the claim without seeking recourse against him. This would have amounted to a reason why he had not been enriched: "if a person makes a voluntary payment intending to discharge another's debt, he will only discharge the debt if he acts with that person's authority or the latter subsequently ratifies the payment. Consequently if the payee makes the payment without authority and does not obtain subsequent ratification he normally has no redress against the debtor" (Electricity Supply Nominees Ltd v Thorn EMI Retail Ltd [1991] 2 EGLR 46, 49 [1991] 2 EGLR 46, 49 (Fox LJ; Staughton LJ and Sir Denys Buckley concurring); Ibrahim v Barclays Bank plc [2013] 1 Ch 400, [2012] EWCA Civ 640 (16 May 2012) [46] (Lewison LJ; Rimer and McFarlane LJJ concurring)).
So, if a plaintiff's payment does not in fact discharge a debt owed by the defendant, the plaintiff does not enrich the defendant, and the plaintiff will have no claim to restitution for unjust enrichment (Bonner v Tottenham and Edmonton Permanent Investment Building Society [1899] 1 QB 161 (CA); Esso Petroleum Co Ltd v Hall Russell and Co Ltd (The Esso Bernicia) [1989] AC 643 (HL); see also Peel (Regional Municipality) v Canada [1992] 3 SCR 762, 1992 CanLII 21 (SCC) (19 November 1992) (unlike Surrey, where Lincs had a statutory obligation to JD, in Peel, neither the federal nor provincial government was under a constitutional, statutory or legal obligation to provide the relevant care)). On Samsoondar's case as pleaded, that would have been a complete answer to Capital's case. Lord Burrows held (at [30]) that this issue should have been explored at trial, and that, since it had not been, the courts below should not have concluded that Samsoondar had been enriched.
As Keane J commented in the Bricklayers' Hall case "there is seldom any problem in ascertaining whether two essential preconditions for the application of the doctrine have been met, – ie an enrichment of the defendant at the expense of the plaintiff …" (see Dublin Corporation v Building and Allied Trade Union [1996] 2 IR 468, 483; [1996] 2 ILRM 547, 558, (24 July 1996) [40] (doc | pdf | html)), and was so on the facts of both of these cases. Rather more difficulty is often encountered in determining whether an enrichment is unjust, and it is to this question that the next three posts (see parts III, IV, and V) will address. In particular, in my next post, I want to consider the cause of action of compulsory discharge of the debt of another, and I will briefly mention some causes of action motivated by strong policies elsewhere in the law.