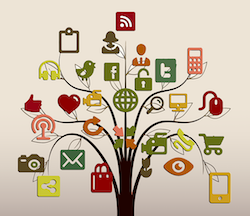 I have a short op-ed in today's Irish Independent, on the topic of contempt of court by social media, pointing out that there's a fine line between commenting on and prejudicing a trial (registration required).
Here's a rather longer version, with a few relevant links:
The law on contempt applies equally to all media, offline and online
Social media coverage of criminal trials raises profound constitutional issues, and may hasten legislation on contempt of court
Justice shall be administered in public, according to Article 34.1 of the Constitution. The full glare of a public hearing enables everyone to know that justice is being administered fairly, and impartially, and according to the evidence. It allows the press and the public to report on, to scrutinise, and to comment upon, the workings of the law.
Every person facing a criminal charge is entitled to a fair trial, according to Article 38 of the Constitution. So commentary that gives rise to a substantial risk either of serious prejudice to, or of prejudgment of, an active trial, can amount to contempt of court. This can be dealt with either by the judge during the trial itself (by charging the jury to ignore the comments, or penalising the commentator, or – in rare and extreme cases – stopping the trial, or some combination of these), or by a case taken by the Director of Public Prosecutions against the commentator after the trial.…