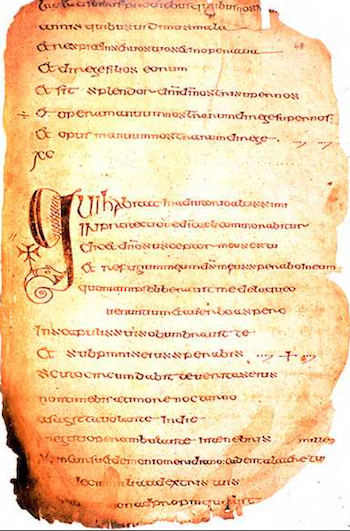 The EU Directive on Copyright in the Digital Single Market (the DSM Directive) was due to be transposed into national law by the EU's Member States this week. Article 29(1) of the DSM Directive (Directive (EU) 2019/790 of the European Parliament and of the Council of 17 April 2019 on copyright and related rights in the Digital Single Market and amending Directives 96/9/EC and 2001/29/EC) provides:
Member States shall bring into force the laws, regulations and administrative provisions necessary to comply with this Directive by 7 June 2021. …
That was last Monday. Had it been Tuesday, it would have been an appropriate date for a copyright Directive to be brought into force in Ireland, as that was the anniversary of the death of St Columba (also known as St Colmcille) in 597 (I have marked this anniversary on a previous occasion on this blog). As Charleton J commented in EMI Records v Eircom Ltd [2010] 4 IR 349, [2010] IEHC 108 (16 April 2010) [28]:
There is fundamental right to copyright in Irish Law. This has existed as part of Irish legal tradition since the time of Saint Colmcille. He is often quoted in connection with the aphorism: le gach bó a buinín agus le gach leabhar a chóip (to each cow its calf and to every book its copy).
…