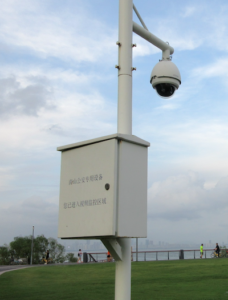 I read this morning that, in a wide-ranging letter to Congress on racial justice reform, IBM CEO Arvind Krishna wrote that IBM will no longer offer "general purpose facial recognition or analysis software". Of course, "general purpose" is doing a lot of work in that sentence. But let's see where it goes. [Update]: two days later, Amazon followed with a one-year moratorium on police use of their facial recognition technology, to give Congress enough time to implement appropriate rules. Again, let's see where this goes.[End update]
These developments reminded me of a recent local story about Dublin City Council. Not content with seeking to post freeze-frame closed-circuit television (CCTV) images of people dumping their rubbish in litter black-spots, in the hope of shaming them or others into desisting from doing so in the future, now they want CCTV cameras with facial-recognition capabilities. Nearly three months ago (in the world just before lockdown) Sean Finnan reported in the Dublin Inquirer [with added links]:
Before the refurbishment of the football pitch at Bluebell Road in the west of the city, it was an anti-social blackspot, says Michael O'Shea, chairman of Inchicore Athletic FC.
…