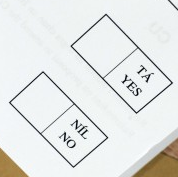 In previous posts, I noted that the Supreme Court in McCrystal v The Minister for Children and Youth Affairs [2012] IESC 53 (8 November 2012) (also here) held that the defendants had acted wrongfully in expending public moneys on a website, booklet and advertisements in relation to the children's referendum in breach of the prohibition in McKenna v An Taoiseach (No 2) [1995] 2 IR 10, [1995] IESC 11 (17 November 1995), and I explored exactly what was forbidden by the McKenna prohibition on intentional partisan government expenditure (see also the posts here by Paul McMahon and here by Laura Cahalane). In this post, I want to consider the constitutional basis for the that prohibition.
There is a strong strain of democracy running through the majority judgments both in McKenna and in its companion case Hanafin v Minister for the Environment [1996] 2 IR 321, [1996] 2 ILRM 61 [1996] IESC 6 (12 June 1996). For example, in McKenna, Hamilton CJ held:
The role of the People in amending the Constitution cannot be over-emphasized. It is solely their prerogative to amend any provision thereof by way of variation, addition or repeal or to refuse to amend.
…