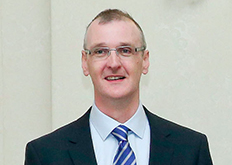 I have already noted on this blog the comments of Barrett J (pictured left) in Traynor v Guinness UDV Ireland [2015] IEHC 732 (24 November 2015) [1] that "we have now an expensive court system that remains alien to many and truly accessible to increasingly few". He recently returned to this theme in Burke v Lawless [2016] IEHC 455 (29 July 2016) (emphasis added):
1. In 2010, Ms Lawless engaged a firm of solicitors to do certain work for her. Apart from an initial down-payment of €5,000, she has not paid a cent for the work that followed. That work was not un-extensive. It related to a dispute concerning an auction of certain lands. Ms Lawless maintained that despite being the highest bidder at an auction of the lands, the lands were not sold to her. Legal proceedings were initiated. Junior and Senior Counsel were retained. Eventually, the proceedings settled. But in all the 'to-ing and fro-ing', Ms Lawless ran up legal fees of €176,433.65.

2. A comprehensive fee note issued to Ms Lawless on or about 7th November, 2011, and has been placed before the court in evidence. This indicates that the fees payable by Ms Lawless comprise, inter alia, €120k of solicitors' fees, almost €40k of fees for Senior Counsel, and €24k for junior counsel.
…