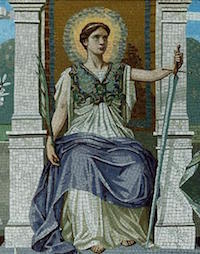 In this morning's Irish Times, I read that Dublin City Council are to press ahead with their policy of posting freeze-frame CCTV images of people dumping their rubbish in litter black-spots, in the hope of shaming them or others into desisting from doing so in the future (a policy I have dubbed in the title of this post "freeze-frame-and-shame"):
The council's head of waste management, Declan Wallace, said illegal dumpers were "just bad citizens" and he saw no difficulty in exposing them.
Recognisable images captured by CCTV systems are "personal data", subject to the provisions of the Data Protection Acts. Consequently, the Data Protection Commissioner contacted the Council over its first use of such CCTV images a fortnight ago; but the Council replied that it is confident that it is acting within the data protection legislation; and it has obviously decided to continue with its policy to "freeze-frame-and-shame" "bad citizens".
Whenever I hear the argument put forward (either overtly or by implication) that bad guys really don't deserve the benefit of the laws (whether the bad guys are "enemy combatants" in Guantanamo Bay or "bad citizens" fly-tipping in Dublin), I am reminded of a great scene in Robert Bolt's A Man for All Seasons, a play and movie about the rise and fall of Sir Thomas More in the court of Henry VIII.…