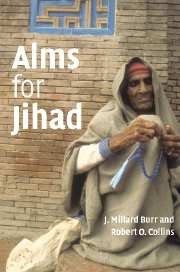 An essay by Rachel Donadio, in the New York Times Sunday Book Review of 7 October 2007, entitled Libel Without Borders (hat tip: Law Librarian Blog), begins:
When it first appeared in 2006, Alms for Jihad, an academic book on Islamic charitable networks by two American scholars, drew scant attention. It sold a modest 1,500 copies and received few reviews. But in recent weeks the book has become an international cause célèbre, after Cambridge University Press agreed to pulp all unsold copies in a defamation settlement.
The angry and defiant reaction of Robert Collins, one of the authors, can be read here (with an update here; and there's more on the story generally from American Libraries, Chronicle of Higher Education, Critical Mass, Democracy Project, FrontPageMagazine.com, Human Events, Mark Steyn, and wikipedia). In what must be an oversight, the book still remains in CUP's online catalogue (and that's the cover image, on the top left of this post, from the same site); I can't find it on Amazon, but this entry is still on the Barnes & Noble website.
This species of forum shopping is called libel tourism; it is said that it chills investigative journalism; and Alms for Jihad is not the only example …