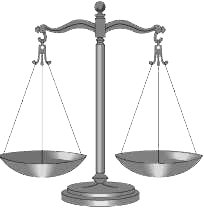 I have on this blog called for a thoroughgoing re-examination of the current balance between reward and innovation in copyright law by the enactment of a broad legislative right of fair use. Via What if . . . and Copyright on madisonian.net (Mike Madison) and What Ifs? Copyright Law III on 43(B)log (Rebecca Tushnet, personal site; Georgetown site), I learn that Abraham Drassinower, of the University of Toronto Faculty of Law, in a paper entitled "What if copyright were really about authors?" at the What If, and Other Alternative Intellectual Property and Cyberlaw Stories IP Symposium argued:
If authorship were central, copyright would be less extensive. There would be no grounds for liability for copying for personal use, and the defense of fair dealing/fair use would not be a mere exception. It would be a user right.
Great stuff, this! (At the link above, Mike Madison explored similar territory). It bears repeating: in my view, fair use ought to be a right, and not merely an exception, exemption, license, or privilege.