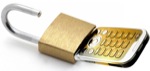 Have you bought a locked mobile/cellular telephone? Are you thinking about doing do? If so, then you will be interested in an article in the New York Times during the week, entitled Locked vs. Unlocked: Opening Up Choice (also here). One element of it caught my eye in particular:
In the United States … some carriers — and in the case of the iPhone, a phone maker — say that unlocking the phone may violate the company warranty and thus the company will not repair or replace it if something goes awry. Some imply that it is not legal to unlock a phone, but the legal issues are murky at best. A subsection [ie, section 1201] of the Digital Millennium Copyright Act of 1998 could be interpreted as saying that anyone who unlocks a phone for someone else or tells others how to do it might face legal action.

Some legal scholars, like Susan Crawford, a visiting professor at the University of Michigan Law School and an authority on digital copyright law, have argued that interpreting the act that way has little to do with protecting copyrights, and more to do with limiting competition. The Librarian of Congress, the office that determines what things are covered under the copyright act, exempts the unlocking of mobile phones from the law.

Several recent cases support Professor Crawford's view. In one of those cases, Lexmark, a printer manufacturer, tried to use the act to sue a company that made compatible ink cartridges [see Lexmark International Inc v Static Control Components Inc 387 F3d 522 (6th Cir. 2004) (pdf)]. In another, a garage door opener manufacturer tried to sue a rival company for making a universal door opener [see Chamberlain v Skylink 381 F3d 1178 (Fed Cir. 2004) (html)]. In both instances, federal courts ruled that these cases were not about preventing copyright infringement, but rather about stifling competition, Professor Crawford said. "Courts have said you shouldn't use the D.M.C.A. to leverage your copyright monopoly into other markets,� she said.
It is a classic rule against monopoly power in general, though it is particularly so in the intellectual property context (pdf). A fuller statement of Prof Crawford's views is here (also here).