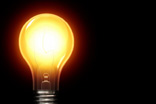 Patents encourage innovation – an inventor who is awarded a patent over an invention can exploit it and profit from it, at least according to the Irish Patents Office. Innovation therefore matters, and Innovation Dublin 2009, a week long festival of public events aimed at promoting and stimulating innovation and creativity in the city, begins today. The festival, co-ordinated by Dublin City Council, is a key project of the Creative Dublin Alliance (press release | Ferdinand | Karlin), a collaborative group made up of Dublin local authorities, universities, state agencies, businesses and the not-for-profit sector, which was launched in Trinity's Science Gallery earlier this year. According to a TCD Communications Office press release:
As part of Innovation Dublin 2009 Trinity College has planned a range of seminars, showcases, discussions, workshops and exhibitions promoting both Dublin and Trinity College as an energetic, diverse and innovative place to learn, live, work and create. Events within Trinity will range from interactive technology showcases to the analysis of medieval manuscripts; from virtual exhibitions documenting living histories of older Dubliners to a forum on the generation of ideas.
Doubtless, some of this innovation will lead to patents, especially in the universities. In my earlier post on Universities and Patents, I referred to the decision of French J in Federal Court of Australia in University of Western Australia v Gray (No 20) [2008] FCA 498 (17 April 2008) in which UWA failed to assert a patent over anti-cancer technologies developed by the defendant, who had been a member of its academic staff. UWA appealed, and in University of Western Australia v Gray [2009] FCAFC 116 (3 September 2009), the Full Court of the Federal Court upheld the decision of French J (unsurprisingly, the UWA has sought leave to appeal to the High Court of Australia).
It is an important judgment, covering a wide range of issues relating to innovation, universities and patents. By way of background, there was, for example, much discussion of the nature of the modern university, its legislative and social context, and how it is similar to and/or differs from ordinary employers. As to the detail of UWA's claims against Prof Gray, they asserted rights over his inventions on a number of grounds. One was based on the intellectual property provisions in UWA's statutes, and on the university's related patents policy. University statutes represent the highest form of internal regulation for universities, UWA's claim based upon the statutes failed because the university had not for quite a while implemented those procedures: the relevant committee had long since ceased to exist, and had not been replaced during Prof Gray's employment. Moreover, a recent US case demonstrates that, any operative policy would have to be very carefully drafted indeed. Gray is an object lesson in the importance to universities of adhering to their statutes! If they do, their statutes can be a powerful tool for internal organisation. If they don't, their statutes can be traps for the unwary.
UWA also claimed that Prof Gray had obligations arising from his contract or from the nature of the fiduciary relationship between them that intellectual property developed in the course of his employment belonged to UWA, and both of these claims failed as well. The circumstances of Prof Gray's employment were a long way removed from the situations which had given rise in previous cases to implied terms that employers owen IP developed by employees. The court held
227. … there are clear reasons for not implying such a term as to inventions in a case such as this. If a less crude and more fair and reasonable result is to be achieved which balances the respective interests of a university and its academic staff members, this will need to be done by or under legislation or, if it could be devised, by an express contractual régime appropriate to the circumstances of the individual case.
This kind of case would be unlikely to arise in this way in Ireland, for two reasons. First, Irish legislation t(he Patents Act, 1992 (here and here) as amended in 2006 (here and here) provides that if an employee makes an invention in the course of employment, the right to the patent belongs to the employer (there is no similar provision in the equivalent Australian legislation, the Patents Act 1990 (Cth)). Second, unlike UWA, it seems that the seven Irish universities have validly enacted and fully implemented intellectual property policies (DCU | NUI Galway | NUI Maynooth (password req'd) | TCD | UCC | UCD | UL). But the case does warn against complacency on the part of those tasked with implementing those policies: they should ensure that university IP policies should have a valid legal foundation, that they are clear and accurate, and that they properly implemented; moreover, they should be kept under constant and flexible review. Oh, and watch out for the statutes.