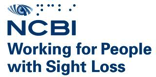 Among many of its other activities and events, the Centre for Disability Law & Policy at NUI Galway (CDL&P) hosts an annual lecture series on the theme of Disability in the World. It has co-organised this year's lecture with the National Council for the Blind of Ireland (NCBI), as an Inaugural Lecture in Honour of Christine Murphy-Whyte (bio here: .doc), on the topic
What does Equal Access to the Printed Word Mean in the Electronic Age? The Worldwide Process of Copyright Reform & Disability – the debate at the UN World Intellectual Property Organization.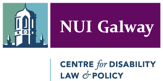 It will be held in the Phelan Room of the National University of Ireland, 49 Merrion Square, Dublin 2 (map), at 6:00pm on Monday 8 October 2012.
The event will be chaired by Desmond Kenny, CEO of the NCBI; there will be a welcome from Dr Maurice Manning, Chancellor of the NUI; and Prof Gerard Quinn, Director of the CDL&P, NUIG, will introduce the keynote speaker:
Professor Justin Hughes, Cardozo Law School, New York, USA, and Senior Advisor to the Undersecretary of Commerce for Intellectual Property.
There will be brief responses from me, Samantha Holman, Executive Director of the Irish Copyright Licensing Agency, Eithne Fitzgerald, Head of Policy and Research at the National Disability Authority, and Abigail Rekas, EU Marie Curie Fellow at the CDL&P, NUIG, who has written a significant post on the Human Rights in Ireland blog, explaining the importance of the event (re-blogged here):*
… Accessible publishing historically has been an expensive proposition, performed by non-profit charitable organizations. These organizations are frequently working under an exception to copyright law, because they cannot afford to license the right to reproduce the book for such a limited run and do the translation into Braille or record the audio book.

The rise of digital technology has been a game changer for accessible publishing. … These new technologies have reinvigorated the debate at the international level over copyright exceptions and limitations and the sharing [o]f accessible books across international borders. There has been movement to create an international copyright treaty that would make exceptions for persons with disabilities mandatory for all signatory states. …
Attendance is free and open to anyone interested in the topic. However, numbers are strictly limited and spaces at the event are offered on a first come, first served basis, so please email the CDL&P by 4 October. The venue is fully accessible, but please explain any specific accessibility requirements when you make your booking.
This is an exciting event; I am greatly looking forward to it; and I hope to see you there.
* The paragraph with this asterisk was updated on 2 October 2012.