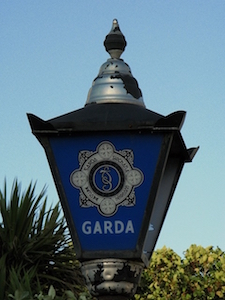 From today's Sunday Independent comes a story by Maeve Sheehan which has many echoes of an earlier story that Department of Agriculture overpayments of €70m in EU grants to farmers would not be recovered. The earlier story prompted my current series of posts (I, II, III, IV, & V) on the recovery of unauthorised State payments. Today's story goes right to the heart of the issues I have been discussing in that series. It based on a report to the Garda Commissioner in relation to financial control released to the Sunday Independent under freedom of information legislation last week, which found that Gardaí received overpayments totalling more than €1m in pensions and salaries, and that some of these overpayments will have to be written off at the expense of the taxpayer:
… The Garda's internal audit unit put overpayments of salaries and pensions at €1,139,014 at the end of 2014, €184,000 more than in 2013, according to a report obtained by the Sunday Independent. Less than half of the gardai who were overpaid had plans in place to repay it. The force's internal audit unit concluded: "It is likely that write-off of some of this debt will be required but every effort is being made to recoup as much of this amount as possible." … [the report] found that the number of people assigned to recoup the overpayments was "inadequate".
My posts on recovery of unauthorised State payments have considered the principle associated with Auckland Harbour Board v R [1924] AC 318; [1923] UKPC 92, [1923] NZPC 3 (18 December 1923) and Attorney General v Great Southern and Western Railway Company of Ireland [1925] AC 754 (HL). That principle has two limbs: first, State payments must be authorised; and second, unauthorised State payments can be recovered if they can be identified. It is a claim to restitution of unjust enrichment, because the recipient of the unauthorised payment has been unjustly enriched at the expense of the State. If, as was canvassed by reference to Collins v Minister for Finance [2013] IEHC 530 (26 November 2013) in my fifth post in the series, such unauthorised State payments not only can, but also must, be recovered, then there would seem to be an imperative obligation to recover the overpayments to Gardaí of salaries and pensions and to recover the overpayments to the farmers of EU grants. The Gardaí have a Management of Overpayments Policy Document (pdf) which states categorically that "it is the policy of An Garda Síochána to recoup overpayments in full and in all cases, irrespective of the reason for the overpayment", and that "An Garda Síochána does not have the discretion or authorisation to write off any overpayment". Hence, whilst today's report confirms that every effort is being made to recoup as much of the overpayments as possible from the overpaid Gardaí, the Minister for Agriculture decided that the overpaid EU grants should be borne by the exchequer rather than recovered from the overpaid farmers. I can see no legal justification for this difference in treatment.