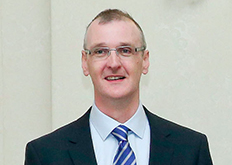 I have already noted on this blog the comments of Barrett J (pictured left) in Traynor v Guinness UDV Ireland [2015] IEHC 732 (24 November 2015) [1] that "we have now an expensive court system that remains alien to many and truly accessible to increasingly few". He recently returned to this theme in Burke v Lawless [2016] IEHC 455 (29 July 2016) (emphasis added):
1. In 2010, Ms Lawless engaged a firm of solicitors to do certain work for her. Apart from an initial down-payment of €5,000, she has not paid a cent for the work that followed. That work was not un-extensive. It related to a dispute concerning an auction of certain lands. Ms Lawless maintained that despite being the highest bidder at an auction of the lands, the lands were not sold to her. Legal proceedings were initiated. Junior and Senior Counsel were retained. Eventually, the proceedings settled. But in all the 'to-ing and fro-ing', Ms Lawless ran up legal fees of €176,433.65.

2. A comprehensive fee note issued to Ms Lawless on or about 7th November, 2011, and has been placed before the court in evidence. This indicates that the fees payable by Ms Lawless comprise, inter alia, €120k of solicitors' fees, almost €40k of fees for Senior Counsel, and €24k for junior counsel. These are enormous, though not at all untypical, fees that point to a continuing deficiency in our legal system whereby full and proper legal representation, at least in civil proceedings, is increasingly a boon that is properly affordable by the few who are rich, and a bane to be feared by the many who are not.

3. Ms Lawless is one of the 'many', and her affidavit evidence in this case makes for unhappy reading. A woman in her mid-seventies, she cannot afford even the legal fees necessary to come represented to this application for summary judgment. She is worried that the house she owns will need to be sold to meet the legal fees that she now owes. But the difficulty that presents for Ms Lawless, a competent adult, is that she freely engaged the various lawyers who are now pursuing her for fees, they did substantial work for her and, whatever one may make of the levels of fees arising, Ms Lawless has, in truth, no defence to the within application for summary judgment. … it is very clear that Ms Lawless has no defence, not even an arguable defence, in terms of her liability to pay the legal fees now long arising for payment by her. … there is, unfortunately, no alternative but for the court to enter judgment against Ms Lawless. …

6. In the facts of this case, the court sees, yet again, a need for a more general re-assessment of the appropriateness of the scale of legal fees that now seem so regularly to be charged for legal representation, as well as a further reminder of the need for so-called 'ordinary' people to be vigorously watchful of the costs that are incurred by them towards professional advisors in the course of legal proceedings. …
The implementation of Part 10 of the Legal Services Regulation Act 2015 cannot come quickly enough. It envisages a new, more transparent, legal costs regime that will apply both to solicitors and to barristers. In particular, section 143 provides for a review of existing scales of fees; section 150 provides that legal practitioners must written notice, in clear language that is likely to be easily understood by the client, of the costs that will be incurred, or the basis on which they will be calculated; and Schedule 1 provides a set of principles for adjudicating legal costs. Mrs Lawless is now beyond help, but it is to be hoped that these provisions will ensure that others do not suffer her fate.