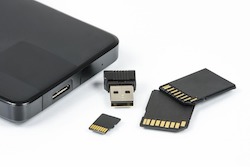 As I explained in my previous post, as the law currently stands, format-shifting and backing-up can infringe copyright. But there is no good reason why this must be so. And the Copyright and Other Intellectual Property Law Provisions Bill 2018 currently pending before the Seanad provides a golden opportunity to put things right.
The main legislation relating to copyright at Irish law is the Copyright and Related Rights Act, 2000 (also here). It is the Principal Act for the purposes of the Copyright and Other Intellectual Property Law Provisions Bill 2018. The aim of that Bill, as described in its long title is to amend the Principal Act
… to take account of certain recommendations for amendments to that Act contained in the Report of the Copyright Review Committee entitled "Modernising Copyright" published by that Committee in October 2013 and also to take account of certain exceptions to copyright permitted by Directive 2001/29/EC of the European Parliament and of the Council of 22 May 20011 on the harmonisation of certain aspects of copyright and related rights in the information society; …
Senators David Norris, Victor Boyhan, Fintan Warfield, Ivana Bacik, Kevin Humphreys, Ged Nash, and Aodhán Ó Ríordáin have proposed amendments to the Bill to permit format-shifting and backing-up. And these amendments are entirely consistent with the aims of the Bill: they propose amendments to the Principal Act to implement other recommendations in the "Modernising Copyright" Report and other exceptions permitted by the Directive. Those recommendations and exceptions relate to making copies for private use, such as format-shifting and making back-ups. The main argument in favour of such private copying exceptions is that they reflect consumers' reasonable assumptions, basic expectations, and widespread practices. The Copyright Review Committee said as much in its "Modernising Copyright" Report. The Committee was established on 9 May 2011 by the Minister for Jobs, Enterprise and Innovation, Mr Richard Bruton (TD). After an extensive consultation process, the Committee's Report, dated 1 October 2013, was published by the Minister on 29 October 2013. The Report contained a comprehensive draft Bill to implement its recommendations, and it was widely welcomed. Many provisions of the current Bill are based upon provisions of the Bill in the Committee's Report. In particular, the Directive permits national law to introduce what it calls limitations and exceptions to enable user rights. Some of those are included in the Principal Act; and many more are now included in the Bill. Those included in the Bill relate to matters such as education, libraries and archives, parody, text and data mining, and persons with a disability. All of these proposals are very welcome. However, private copying exceptions for format-shifting and backing-up, where are permitted by the Directive and which were proposed by the Committee, are not included in the Bill; and their omission is very unwelcome indeed.