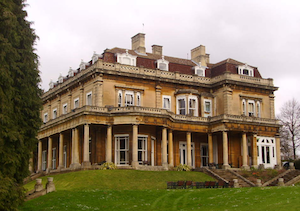 Burnett J's judgment in Abramova v Oxford Institute of Legal Practice [2011] EWHC 613 (QB) (18 March 2011) – about which I blogged last week – is now available on BAILII. The [update: now defunct] Oxford Institute for Legal Practice successfully defended this case. On the other side of the line is Mike Austen who received £30,000 from the University of Wolverhampton in an out-of-court settlement in 2002. More and more students are now taking such cases. The Scotsman on the weekend reported recent Scottish examples of the phenomenon. Extract, (with added links):
By Fiona MacLeod, Education Correspondent

GROWING numbers of students in Scotland are taking legal action against their universities for failing to provide adequate support for degree courses. Six students across the country have taken out cases after receiving lower grades than they expected, according to the legal firm Ross Harper.

A spokesman for the firm said it was dealing with four cases of former students seeking legal action against their university, and added that a further two had settled through the institution's own grievance procedure. The spokesman said that students now see themselves more as consumers of services and were more likely to complain when they believed university courses were sub-standard.

One student, who has received legal aid to fight her claim, says she is around £10,000 in debt after a year-long course during which her tutor was absent for long periods.

The spokesman said: "This is a growing issue, although we always encourage people to try to resolve the issue through the institution's own systems. The actions tend to be from international students or postgraduates who have to pay fees, but some are from undergraduates whose fees are paid by the Scottish Government. For the most part it is people disputing grades but there are people who are simply unhappy with the level of education they received."

… One student engaged in legal action in Scotland is Penny Anderson, who has already won legal aid to pay for her case against her former university, Glasgow School of Art. She has a number of complaints about the institution, ranging from a failure to acknowledge her disability – she is partially sighted – to a failure to provide teaching support.
Such cases fall largely into two types: cases like those taken by Mike Austin, Maria Abramova and Tony Chinedu Wogu, where the disgruntled student seeks compensation, and cases like that taken by Andrew Croskery, where the disgruntled student seeks to have a degree classification increased (Android's Reminisences discusses both Abramova and Croskery). In Re Croskery [2010] NIQB 129 (8 December 2010), Treacy J dismissed Croskery's application. Writing about that decision on the Human Rights in Ireland blog, Colin Murray warned that universities will have to ensure that their procedures are appropriate and that they are followed:
… The lesson which universities should take from the case is that although the courts remain reluctant to extend the right to education to encompass questions of degree standards, internal procedural standards will have to be shown to be effective and observed. Other recent cases, including Buckland v Bournemouth University, highlight how ramshackle the marking process remains at some institutions.

Cases such as Croskery's Application, however, involve the courts through their judicial review jurisdiction (as universities are public bodies providing a public service). With fees for which students, upon graduation and entering employment (earning over £21,000 a year) soon rising to up to £9,000 and a commensurate decline in funding by the state, future cases will likely be required to examine whether students enjoy a contractual relationship with their university in terms of educational provision. In essence, the courts will likely have to decide whether students should now be considered as the consumers of a service, moving the issue into the sphere of private law (and revisiting the case of Clark v University of Lincolnshire and Humberside). At that point, universities would be well advised to carefully define the level of educational provision to be expected from students.
The current rash of litigation being taken by students against their colleges or universities demonstrates that, although the courts do exercise deference to academic judgment, nevertheless, in line with the onward march of negligence and consumer protection and the decline of traditional immunities from suit, that deference operates only in a very narrow sphere; as a consequence, claims both at private law (negligence, breach of contract) and public law (judicial review) relating to matters beyond academic judgment – such as adherence to procedures and the availability of student supports and services – will be determined on their merits.