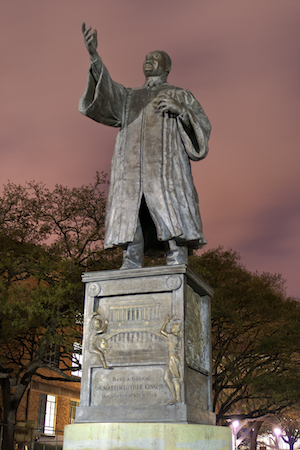 In my first post yesterday, I took certain comments of Kennedy J in the recent US Supreme Court decision in Fisher v University of Texas __ US __ (23 June 2016) as the context for an analysis of the nature of judicial deference to academic judgment. In this post, I want to look at the limits to such deference. Once those limits have been reached, substantive claims are entertained, even if they often fail (see M Davies "Challenges to 'academic immunity' – the beginning of a new era?" (2004) 16 Education & the Law 75).
This is true at both public and private law; and, whilst the public law analysis has dominated the cases (S Hedley "Students as Litigants: A Public Law or a Private Law Issue?" (2015) 14 Hibernian Law Journal 1 [hereafter: Hedley]), the line between these two procedures isn't always clear. On the one hand, in Green v Master and Fellows of St Peter's College Cambridge (The Times, 10 February 1896; cited in Hedley, 1; jpg) Wills J held that it was "obvious that the relation between an undergraduate and his college was not a contractual one". Hence, in Jaffer v York University 2010 ONCA 654 (7 October 2010) [26], [28] (blogged here | here) Karakatsanis JA held that judicial review is the proper procedure when seeking to reverse an internal academic decision (approving Gauthier v Saint-Germain 2010 ONCA 309 (CanLII) (3 May 2010) [46] (Rouleau jca). She further held that, where a private claim was "simply an indirect attempt to appeal an academic decision", the "appropriate remedy would be judicial review". By contrast, in Quinn v Honourable Society of King's Inns [2004] IEHC 220 (15 June 2004), Smyth J declined to give the applicant leave to challenge an exam grade at public law by way of judicial review, on the grounds that the applicant was not entitled to invoke the public law remedy of judicial review for a private law right arising out of contract, though he also rejected the applicant's substantive public law submissions as well. Moreover, in Jaffer, Karakatsanis JA went on to consider the claim in tort and breach of contract.
One important set of limits at public law arises where rights – under the constitution, the European Convention of Human Rights (ECHR), or the EU Treaties – are engaged (see, eg, T Kaye "Academic judgment, the university Visitor and the Human Rights Act 1998" (1999) 11 Education & the Law 165). The argument that rights under the ECHR were engaged failed in Patel v University of Bradford Senate [1978] 1 WLR 1488, [1978] 3 All ER 841 (ChD, Megarry VC) aff'd [1979] 1 WLR 1066, [1979] 2 All ER 582 (CA; .doc); (Application 8844/80 (1982) 4 EHRR 256 ECmnHR). The argument that rights under the EU Treaties were engaged also failed in a long-running case (which effectively terminated in Kelly v UCD [2013] IEHC 23 (29 January 2013) after a long and winding trip through the courts, including an application to the CJEU in C-104/10 Kelly (21 July 2011)) in which the plaintiff unsuccessfully alleged that he had not been offered a place on a Masters programme by virtue of discrimination on grounds of gender.
The leading case on this issue is probably Re Croskery [2010] NIQB 129 (8 December 2010) [16] (Treacy J) (blogged here; see also here | here | here | here | here), where the argument that rights under the ECHR were engaged also failed. Treacy J not only afforded deference to the university's academic decisions, he also held that there was nothing in the caselaw of the European Court of Human Rights to support the proposition that the assessments and/or the procedures for determining disputed degree assessments and classifications fall within the right to a fair trial (.doc) guaranteed by Article 6 ECHR.
Similarly, in Board of Curators, University of Missouri v Horowitz 435 US 78 (1978) the US Supreme Court held that there is no constitutional requirement of a hearing before the exercise of academic judgment. As Rhenquist J put it: "Like the decision of an individual professor as to the proper grade for a student in his course, the determination whether to dismiss a student for academic reasons requires an expert evaluation of cumulative information, and is not readily adapted to the procedural tools of judicial or administrative decisionmaking" (435 US 78, 90).
The limitation upon judicial deference to academic judgment by constitutional rights is very well illustrated by the Fisher litigation, where the plaintiff argued that the reliance by the University of Texas at Austin upon diversity as an element of its admissions policy violated the Equal Protection Clause of the Fourteenth Amendment. (more…)