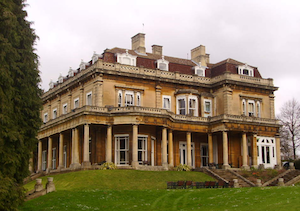 After Andrew Croskery and Tony Chinedu Wogu comes Maria Abramova (Above the Law | BBC | Cherwell | Legal Week | Mirror | Oxford Mail | Oxford Times | The Lawyer | PA). In Abramova v Oxford Institute of Legal Practice [2011] EWHC 613 (QB) (18 March 2011) (pdf), the plaintiff sued the [update: now defunct] Oxford Institute of Legal Practice (OxILP) for £100,000 for negligence and breach of contract, but Burnett J dismissed her claim. Her case is the latest example of the increasingly frequent phenomenon of the litigious student, and it raises some very important legal issues.
An important threshold question in such cases is whether the matter can be litigated at all. There is judicial deference to matters of academic freedom, so the courts are very slow to interfere in matters of purely academic judgment, and generally regard such matters as unsuitable for adjudication in the courts (Harelkin v University of Regina 1979 CanLII 18 (SCC), [1979] 2 SCR 561 (30 March 1979); Clark v University of Lincolnshire & Humberside [2000] 1 WLR 1988, [2000] EWCA Civ 129 (14 April 2000); George van Mellaert v Oxford University [2006] EWHC 1565 (QB) (29 June 2006) (pdf) (blogged here); Re Croskery [2010] NIQB 129 (8 December 2010) (blogged here)).
Nevertheless, as Julian Sladdin recently pointed out "… Students rarely think of it like this, but there is a contract between them and their universities", and this relationship can give rise to obligations both in contract and in tort (Gauthier v Saint-Germain 2010 ONCA 309 (CanLII) (3 May 2010), Jaffer v York University 2010 ONCA 654 (7 October 2010) (blogged here and here)). In such cases, the courts do not lack jurisdiction solely because the claim arises out of a dispute of an academic nature (Young v Bella 2006 SCC 3 (CanLII), [2006] 1 SCR 108 (27 January 2006)).
Hence, breach of a contractual promise to provide a facility or service or procedure can be litigated, but the courts will be slow to cross the line into second-guessing questions of academic judgment.
As to the formation of the contract and its terms, Sladdin argues that "when a university makes an offer, and it is accepted, a contract is formed, incorporating all sorts of documents including the student handbook and regulations". This may overstate the case, as not every such document will always amount to a contract (see, eg, Tansey v College of Occupational Therapists Ltd [1995] 2 ILRM 601, [1986] IEHC 2 (27 August 1986)). So, in a recent US case, Keefe v New York Law School (17 November 2009) York J held that general statements of policy in a school's bulletins, circulars, catalogues, handbooks and website are not sufficient to create a contract between a student and law school. In his view, only specific promises that are material to the student's relationship with the school can establish the existence of a contract.
Nevertheless, despite questions of judicial deference to academic judgment and difficulties in establishing that every piece of paper is incorporated into the contract between the college and the student, there is still considerable scope within which to found a claim that a contract existed and was breached. And it was in this space that Ambrova sought to make her claim against OxILP.

Burnett J held that her complaints did not relate exclusively to matters of academic judgment and she could therefore maintain her breach of contract claim, but he also held that it failed on the facts:
58. OXILP's primary contention is that the complaints made by the claimant about the way in which she was taught are not justiciable because they engage the Court in evaluating academic judgements which it is ill-equipped to do. In support of that submission Mr Oldham relies upon observations of Lord Woolf MR in Clark v University of Lincolnshire and Humberside [2000] 1 WLR 1988, [2000] EWCA Civ 129 (14 April 2000) at paragraph [29]. That was a case in which the claimant brought an action in contract the essence of which was that the university concerned should have awarded her a degree and not failed her. Lord Woolf's observations arose in the context of a discussion of the usual mechanism for challenges (namely via a Visitor or Judicial Review) and involved an indication that most claims brought in contract which amounted to a challenge to academic judgement would be struck out. The statutory mechanisms in place which enable students to question the results of examinations have become more elaborate in the intervening 11 years. But the essence of Lord Woolf's point that a Court is not well placed to engage in questions which go to academic merit remains good law. That said, I do not consider that the claimant's attack of OXILP in this claim engages academic judgement in the sense being discussed by Lord Woolf. She is suggesting that the teaching was lacking in reasonable skill and care, rather than basing a claim on a disagreement about the outcome. She is not suggesting that OXILP should have awarded her a pass. Albeit perhaps reluctantly, she is constrained to accept that she failed the course because she failed Property Law and Practice three times. The classic example of an argument concerning academic judgement would arise if a student sought to suggest that his papers should have led to the award of a first class degree rather than a 2:1. That is a debate in which a court would be very reluctant to engage. But that is not this case. It is common ground that there was a contract between the claimant and OXILP. The claimant paid the course fee and OXILP agreed to provide the course, together with certain books and materials. Section 13 of the Supply of Goods and Services Act 1982 implied a term that the educational services would be provided with reasonable care and skill. The effect of that term was to imply a term that the educational services would be provided without negligence.

59. The law has recognised that even in circumstances not involving contract a claim for 'negligent teaching' is, as a matter of legal theory, sustainable. See Phelps v Hillingdon Borough Council [2001] 2 AC 619, [2000] UKHL 47 (27 July 2000) per Lord Nicholls of Birkenhead at 667:

I can see no escape from the conclusion that teachers do, indeed, owe such duties. …

61. In my judgment, the approach to a claim brought in contract in reliance upon section 13 of the 1982 Act is for practical purposes the same as for one brought in negligence. … the giving of guidance relating to examination technique and feedback after an unsuccessful attempt at an examination may fall to be considered as an aspect of breach of the implied statutory term. …

63. … in my judgment expert evidence is required to make good the claim, quite apart from the need for the claimant to make good the factual basis of her claim.
Abramova v Oxford Institute of Legal Practice is significant because Burnett J's decision clarifies that the scope of academic judgment to which the courts will accord deference is actually rather narrow. It certainly includes matters of judgment in assessment, grading and marking. Before Abromova, it was often assumed that the scope of deference would also include academic judgments as to course content and pedagogic strategies. But Burnett J has, in effect, made these matters subject to the general law on professional negligence. Given the onward march of the law of negligence into various areas where policy had previously erected roadblocks, this is unsurprising. It may even presage greater introads into the scope of the courts' deference to matters of academic judgment. OxILP are quite rightly relieved that he held that their professional standards were not negligent, but other colleges might not be so lucky in the future.