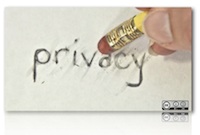 The image on the left is a detail from a poster advertising a symposium on Friday 8 March 2013 in NUI Galway on:
Privacy from Birth to Death and Beyond: European and American Perspectives
The exciting line-up of speakers includes:
The symposium is organised by the LLM in Public Law and the LLM in Law, Technology and Governance at the School of Law, National University of Ireland Galway. You can register online. CPD certificates (4 hours) can be provided.