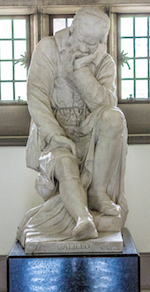 In an earlier post – Queen's University Belfast n'est pas Charlie Hebdo; instead, it says nothing – I criticised Queen's for cancelling a symposium planned by the Institute for Collaborative Research in the Humanities on "new perspectives on contemporary citizenship after Charlie Hebdo".
I wrote that post on Tuesday evening. Since then, there have been some interesting media reports and discussions about the issue. For example, BBC News, the Huffington Post and Channel 4 News have picked up the story. Inevitably, QUB's long-running student newspaper, The Gown has run with it. And there are three interesting pieces in the Belfast Telegraph about this: University cancels Hebdo conference, which reported criticism of the cancellation; QUB in censorship row after cancelling summit on Charlie Hebdo attack, which reported that a "spokesperson for the PSNI said police were not aware of a threat, but were looking into the matter"; and Queen's University Hebdo talk cancelled 'over risk assessment', which reported:
Queen's University has said it cancelled a conference about the Charlie Hebdo massacre because no risk assessment had been carried out. … Queen's said it was a requirement for campus events to have a full risk assessment beforehand.

"Unfortunately the proposed symposium … did not have a completed risk assessment and as a result the institute has cancelled the event," it said.
The same statement is referred to in UTV's report that Red tape led to Hebdo conference cancellation, in THE's report that Charlie Hebdo academic conference 'cancelled', and in Áine McMahon's report for yesterday's Irish Times that Risk factor [was] behind cancellation of Queen's event on Charlie Hebdo. It seems that, having refused to comment for Monday and most of Tuesday, Queen's eventually issued a statement sometime on Tuesday afternoon or evening. As quoted in these stories, the statement referred to the failure of the Institute for Collaborative Research in the Humanities to complete a risk assessment, and stressed:
This issue is not related to academic freedom and Queen's continues to uphold the importance of academic freedom in a world-class institution and has demonstrated this over many years.
Methinks that Queen's doth protest too much, not least because I was not able to find this statement anywhere on their website on Tuesday evening, and I still can't find it now. I did Queen's something of a disservice with the title of my last post, in that the second half could be taken to imply not only that the cancelled symposium would say nothing about citizenship after Charlie Hebdo but also that the university had said nothing about the cancellation. It now seems that, by the time I had published my post, Queen's had indeed said something about the issue. But I had not found it then; and I have it now only at second hand. Nevertheless, despite their explanation, Henry McDonald's article in the Guardian typifies the predominant media response:
Northern Irish author Robert McLiam Wilson criticises Queen's University Belfast after it calls off discussion of the killings in Paris for security reasons

… Robert McLiam Wilson, the Paris-based author of Ripley Bogle and Eureka Street, described the cancellation of the event in the face of an unspecified security threat as "not cowardice or surrender. It is part of a long defeat in an unfought war."

McLiam Wilson, who writes for the French satirical magazine, said he could not believe that a city like Belfast that had endured decades of violence would call off the conference. … locally based writers [such as Damian Gorman and Alan Meban] have joined McLiam Wilson in condemning the cancellation.
No doubt, this story will run and run. Staff and students have organised similar events in Trinity. Next Thursday, 30 April 2015, the School of Law in Queen's will host a talk organised by the Franco-British Lawyers Society by the Rt Hon Lord Justice Girvan, Judge of the Court of Appeal of Northern Ireland, on the relationship between European Convention rights and religion, entitled "Charles, Charniers and Charlie". On the same day, the LSE will hold a public discussion on How Free is Free Speech?. Closer to home, on the previous day, Wednesday, 29 April 2015, Maynooth University will hold a seminar on After Charlie Hebdo (with some added links):
When: Wednesday, April 29, 2015 – 13:00
Where: Iontas Building [map here], First Floor, An Foras Feasa Seminar Room
Media Studies' event – After Charlie Hebdo: Complex Media Cultures and the Limits of Liberalism.

Guest Speakers

Valérie Amiraux, Nicholas De Genova, Des Freedman, Gholam Khiabany, Agnés Maillot, Toby Miller, Farah Mokhtareizadeh, Aurélien Mondon, Anne Mulhall, Angela Nagle, Carolina Sanchez Boe and Gavan Titley.

"The murderous events in Paris in January 2015 generated a global storm of reaction and comment. The hashtag #jesuisCharlie shaped the intensive expression of solidarity and sympathy, but it also became the focus for critical commentary on the uneven defence of freedom of expression, the selectivity of global mourning, and the contested politics of racism in France and Europe.

This seminar brings together an international group of scholars from Media Studies, Sociology, Geography and Politics to begin examining the issues and tensions that accumulated in the aftermath of the attacks on the offices of Charlie Hebdo, and situating them in terms of contemporary geopolitics and complex media cultures".

All welcome!
I am sorry to be missing such an exciting line-up, but I have another event that day.
The image, top left, is a photo of a statute of Galileo inside the Lanyon Building in Queen's University Belfast. In Areopagitica (1644), Milton's powerful argument to Parliament for "the Liberty of Unlicenc'd Printing", he recalled his travels in Italy as a young man:
I have sat among their learned men, for that honour I had, and been counted happy to be born in such a place of philosophic freedom, as they supposed England was, while themselves did nothing but bemoan the servile condition into which learning among them was brought; …. that nothing had been there written now these many years but flattery and fustian. There it was that I found and visited the famous Galileo, grown old a prisoner of the Inquisition, for thinking in astronomy otherwise than the Franciscan and Dominican licensers thought.
As Lord Judge LCJ said in British Chiropractic Association v Singh [2011] 1 WLR 133, [2010] EWCA Civ 350 (01 April 2010) [23] (blogged here) "That is a pass to which we ought not to come again".