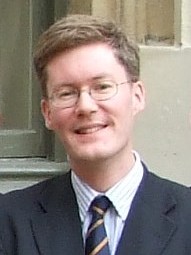 All four jurisdictions in Great Britain and Ireland have engaged in reforming defamation law over the last decade. The Republic of Ireland and England and Wales have already enacted new Defamation Acts, while the Northern Irish and Scottish Law Commissions are currently working on reform proposals. Indeed, the Irish Law Reform Commission has recently been invited by the Attorney General to consider a very net issue relating to defamation law and court reporting.
Against this backdrop, the Private Law Discussion Group in the School of Law, Trinity College Dublin, will host a public event on defamation law reform in Great Britain and Ireland, from 17:30 to 19:00 on Friday 1 April in Neill Theatre, Trinity Long Room Hub, Trinity College Dublin (map).
The group is delighted to welcome Dr Eric Descheemaeker (pictured above left), of the School of Law, University of Edinburgh, who will examine selected provisions of the Irish Defamation Act 2009 (also here) against the wider background of defamation reform in the British Isles. The common substrate of these four systems makes it especially interesting to compare their approaches on a number of issues. Dr Eoin O'Dell, of the School of Law, Trinity College Dublin, will then respond to the issues raised in Dr Descheemaeker's analysis. There will be an opportunity for discussion following the two presentations.
Dr Descheemaeker is Reader in European Private Law at the University of Edinburgh and has published widely on defamation law. He joined the School of Law in Edinburgh in 2011. Prior to that, he was Fellow and Tutor in Law at St Catherine's College, University of Oxford (2004-09) and then Lecturer in Law at the University of Bristol (2008-11). His broad fields of interests are the law of obligations (in particular delict/tort), comparative law (especially English law, French law and mixed legal systems) and Roman law. He is is director of the Edinburgh Centre for Private Law, and of the LL.M. in Comparative and European Private Law. The main focus of his current research concerns the protection of personality rights, in particular the law of defamation and privacy. In 2011 he was awarded a Leverhulme Research Fellowship for a project on "Reconstructing the Law of Defamation".
Dr O'Dell is an Associate Professor at Trinity College Dublin and was a member of the Legal Advisory Group on Defamation whose Report resulted in the Defamation Act 2009.
Attendance at the event is free, but booking – via Eventbrite, here – is essential.