There will be a public lecture on the Rule of Law and Asset-Grabbing (Reiderstvo) in Russia in the Neill Theatre, Trinity Long Room Hub, Trinity College Dublin, on Tuesday 15 November 2016, at 3:00pm.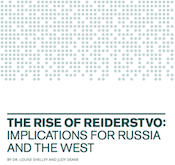 Reiderstvo (asset-grabbing) is the illicit acquisition of a business or part of a business in Russia. A recent report on The Rise of Reiderstvo: Implications for Russia and the West (pdf) by Dr Louise Shelley and Ms Judy Deane analyzes this corrosive phenomenon. The report will be presented by Prof Louise Shelley (George Mason University); there will be a reply by Prof Neil Robinson (University of Limerick); and there will be ample opportunity for questions and answers. The event will be haired by Dr Ann Power-Forde SC (former judge of the European Court of Human Rights).
The first comprehensive examination of its kind, the report on The Rise of Reiderstvo: Implications for Russia and the West analyzes the evolution of business raiding and asset grabbing in Russia. It identifies the methodical tools and tactics used by business raiders and provides concrete examples of heretofore unexamined cases inside Russia, documenting the "playbook" for systematizing asset grabbing.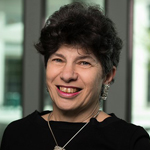 Prof Louise Shelley is the Omer L and Nancy Hirst Endowed Chair and a University Professor at the Schar School of Policy and Government, George Mason University. She is the founder and Director of the Terrorism, Transnational Crime and Corruption Center (TraCCC) at George Mason University. Her latest book is Dirty Entanglements: Corruption, Crime and Terrorism (Cambridge University Press, 2014). She is at present an inaugural Andrew Carnegie Fellow and a Rockefeller Foundation Residence Fellow writing her current book on illicit trade and sustainability for Princeton University Press.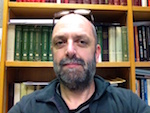 Prof Neil Robinson is Professor of Comparative Politics at the University of Limerick. His research interests focus on Russian and post-communist politics, particularly the political economy of post-communism and post-communist state building. He is the author of Ideology and the Collapse of the Soviet System. A Critical History of Soviet Ideological Discourse (Aldershot and Brookfield, VT: Edward Elgar, 1995), and Russia: a state of uncertainty (London and New York: Routledge, 2002 (download))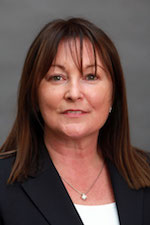 Dr Anne Power-Forde SC was a judge on the European Court of Human Rights, Strasbourg from 2008 to 2014, and is now a member of the Bar of Ireland and of Doughty Street Chambers in London. On the ECHR, she was confronted with many of the most pressing concerns of our time – the legacy of the invasion of Iraq, the annexation of Crimea and other threats to European democracy, the consequences of global terrorism, the refugee crisis in the Mediterranean, the legacy of European genocide and the individual's search for meaning and autonomy. She has lectured extensively on the Convention and has written on Judicial Ethics in the Court's Handbook for Judges. She facilitates in judicial training seminars working with magistrates, prosecutors and advocates in the developing world. As an academic, she has over 20 years' experience of lecturing in Philosophy and in Jurisprudence. In particular, she has developed a course reflecting upon fundamental human experiences and international human rights law which she teaches on a visiting basis at American and European Universities.
All are welcome to attend. Attendance is free, but booking (here, via eventbrite) is essential.