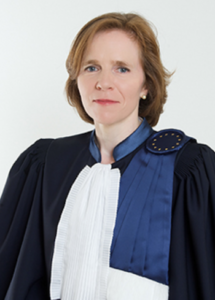 Síofra O'Leary (pictured right) has been elected President of the European Court of Human Rights (press release), and will take up office on 1 November 2022. She has been a judge of the Court since 2 July 2015, a President of a Section since 1 January 2020, and Vice-President of the Court since 2 January 2022. She will be the first female President of the Court. Congratulations, Judge O'Leary!
On this blog, I've already noted female-majority panels in the Irish Supreme Court. Since then – and as well as from Judge O'Leary's elevation – there have been three interesting similar developments.
First, the Court of Appeal has made history as the first court in the Republic to have a majority of female judges: it now has has nine women and eight men. More generally, women comprise 42 per cent of the Irish judiciary.
Second, a portrait by Miseon Lee, of former Supreme Court judge Catherine McGuinness, has been unveiled at the National Gallery of Ireland.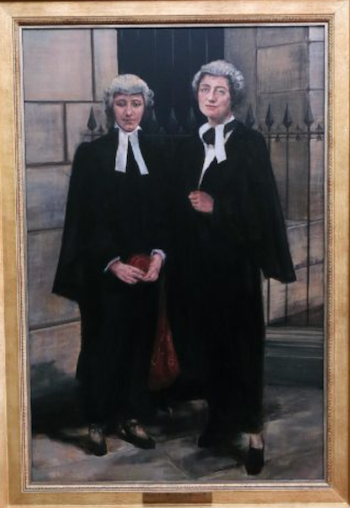 Third, a portrait (pictured left) by Emma Stroude, of Frances Kyle and Averil Deverell, the first female barristers to be called to the Bar in Ireland, has been unveiled at the Honorable Society of Kings Inns (RTÉ news, via YouTube).…