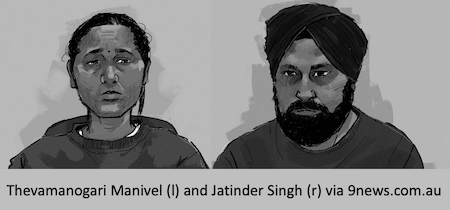 A little while ago on this blog, I noted the mistaken payment case of Foris GFS Australia Pty Ltd v Manivel [2022] VSC 482 (26 August 2022). It has been a recurring theme of my notes on these kinds of cases that the recipients of mistaken payments not only must make restitution of those payments, but also that they run the risk of criminal prosecution. Now comes the unsurprising news that the key recipients of the money at issue in Foris v Manivel have indeed been charged with theft:
Money from crypto exchange was allegedly used to buy four houses worth $4m, vehicles, art and furniture, police officer tells court

A Victorian woman accused of theft over a $10.5m mistaken cryptocurrency refund has been released on bail as she awaits trial, despite claims she allegedly tried to flee the country. Thevamanogari Manivel and her partner, Jatinder Singh, appeared by video link from prison in Melbourne magistrates court on Tuesday when they were committed to stand trial on theft and other charges. …

The Crypto.com account was in Singh's name but the transfer may have been sent to Manivel's account as he used her bank card to buy cryptocurrency, the court heard.
…